As Christ-followers, Gwen and Stacey Stucky have always wanted to impact the Kingdom. For some people, mission work means leaving home behind and living abroad. But together, the Stuckys have realized that you can be mission-minded wherever God puts you—even a small town in Indiana.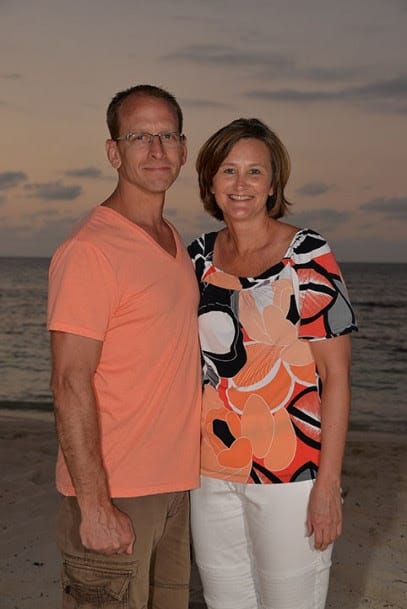 Gwen and Stacey's volunteer journey with Forgotten Children started about four years ago. Gwen's family had owned the local party store for more than ten years, and when they closed their doors, they decided to donate the balloons and supplies to FCW as an extra source of income that would help make a global impact.
Gwen has volunteered in the balloon shop ever since. Stacey jumped into service in a different way, joining the PMT (Project Management Team) as a country advocate for Malawi.
"It feels good to do something meaningful with our lives," says Gwen. "We've been given a lot, and we feel strongly that God wants us to share those blessings with others."
Gwen and Stacey are passionate about bringing justice to those who have no voice. With her work in the balloon shop, Gwen knows she is helping raise money for everything from shipping clothes to building orphan homes. Stacey loves the opportunity to travel abroad and get a firsthand look into the work FCW is doing with its international partners. His role in the PMT allows him to evaluate needs and make sure funding is allocated appropriately.
Both Gwen and Stacey grew up in Smalltown, Indiana—but they're not letting that stop them from making a difference. Through their volunteer work at FCW, they've been able to make a global impact by staying mission-minded and focusing their time and resources on a cause bigger than themselves.
If you and your spouse are interested in joining our mission, click here to contact us!